Wild Lotus is a private label brand available online. A premium source for everyday elegant household accessories.
Explore novelty gift store items such as
• Cotton Tapestries
• Hippie Jhola Bags
• Handmade Jewelry for Women
• 925 Sterling Silver Gemstone Jewelry online
• Unique Handmade Necklaces
• Transcendent Pendants
• Bo Ho Clothing
• Yoga Accessories for Home
The variety store online includes other exclusive merchandise products. Best gift items for housewarming. Delve in hand-rolled Indian incense.
Offering Occupational Safety and Health Management standard consultation. Experience Somatic Bodywork Therapy for Trauma. Alternative Chiropractic methods.
Social Media | @giftshopwpb
Phone
| (561) 578-0356
Email | retail@wildlotusbrand.com

External Links
Website
Facebook Page
Instagram
Pinterest
LinkedIn
Tumblr
Tripadvisor
Yelp
Bing Maps
About Us
Contact Us
Returns
Privacy Policy  
Meditation Techniques for Mental Health | Bodywork Massage Therapy
Boutique Shop near me | Buy Online Gifts for Friends
Sound Bath near me
Gift Shops near me
Lotus Palm Beach Medical Services
Product Links
Collections
Sterling Silver Jewelry
Full Size Tapestries
Twin Size Tapestries
Round Circle Tapestries
Necklaces
Earrings
Bangles
Bracelets
Hair Sticks
Belts
Crossbody Bags
Jhola Bags
Leather Bags
Piggy Banks
Rasta Merchandise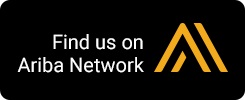 Provided by
American Express Shop Small Map | Wild Lotus® Boutique | Sound Therapy | Bodywork